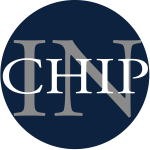 InCHIP
New research projects are initiated by InCHIP principal investigators on a regular basis. Individuals from many disciplines are regularly sought to collaborate on these projects.
The Center works on its mission by establishing creative connections between science and public policy, developing targeted research, encouraging frank dialogue among key constituents, and expressing a dedicated commitment to real change.
UConn is committed to fostering a multicultural and inclusive workplace that recognizes and embraces the unique talents and contributions of our diverse workforce. Diversity, one of UConn's core values, is embedded in all aspects of the employment process.
The clinic's mission is to provide integrated services addressing mental, physical, and social determinants in order to improve health, resiliency and quality of life for children, families and communities. .