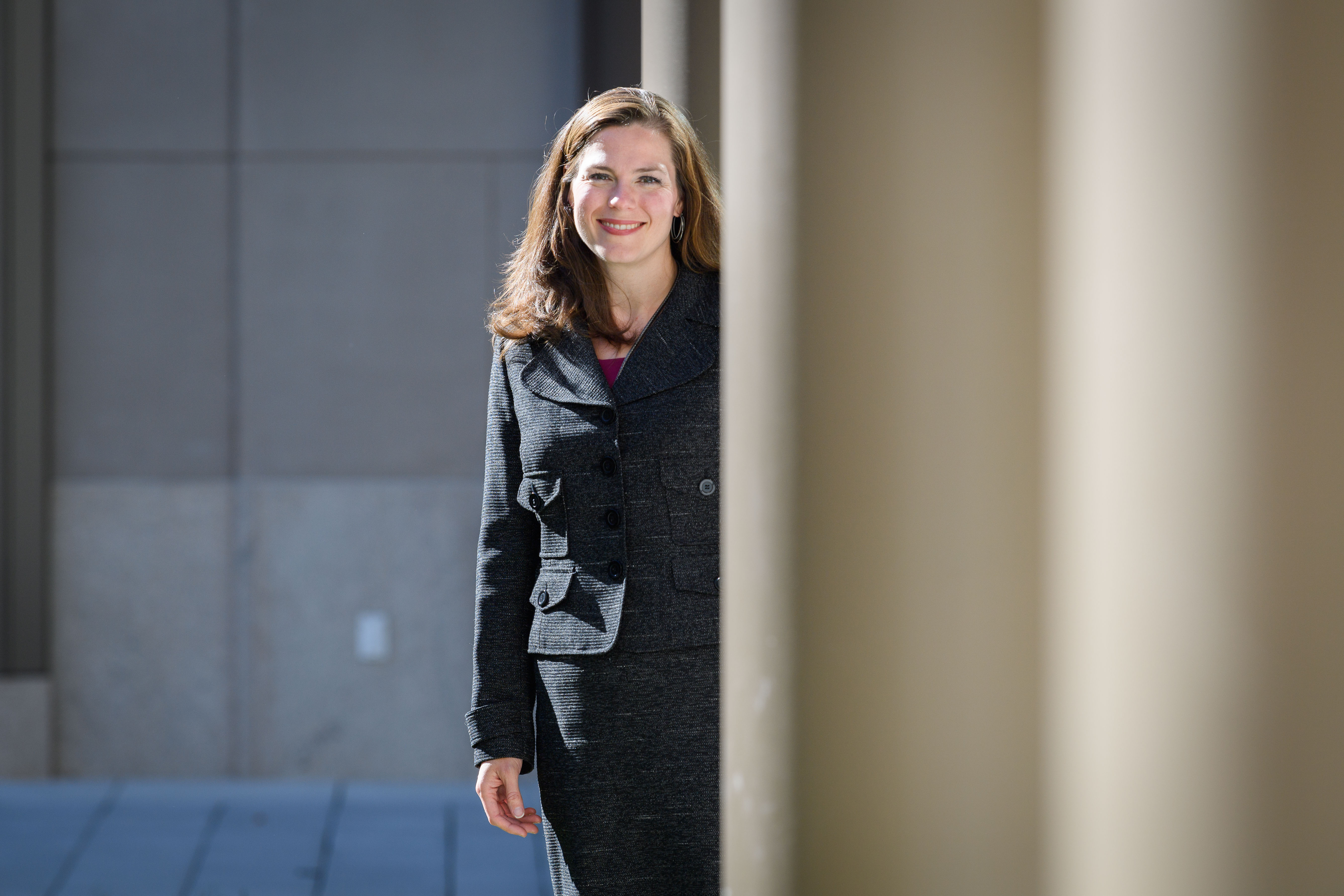 Steering Committee Member Profile: Kerri Raissian
Background
Kerri Raissian is an Assistant Professor in the UConn Department of Public Policy who studies policies that relate to kids and the family. She has a particular interest in policies designed to reduce family violence, either between parents/adults or directed towards children. The interest stems from her background volunteering with victims and managing a domestic violence shelter; her focus on policy originates from the realization that policies weren't always clear cut or helpful to families.
"I wanted to figure out a way to measure and estimate if a policy actually helps people on average… whether or not they make people better off in the way that they intended to do," says Raissian. Her current research looks at differential response policies—that is, policies adopted by child protective service agencies that are meant to help get early intervention for a family that is at risk for abuse or maltreatment of their children.
Involvement with CSCH
Raissian says she was drawn to serve as a steering committee member of CSCH because of the idea of looking at kids, families, communities, and schools holistically. "We need to think big and not in our individual siloes or within our individual research agendas. There are lots of synergies and ways that one policy affects lots of different decision points in a family's thinking…these policies and programs we have in place that involve schools don't just stop and end with schools, they really branch out in lots of ways."
The Collaboratory "is just a really cool place to brainstorm research," says Raissian. "The agenda is unlike other places where people might connect their research. There isn't an agenda outside of thinking about how all these things connect together. That connectivity is what's exciting about the Collaboratory."
Raissian urges any researcher or community to become involved in CSCH if they have an interest in school and child health. "Many would say there is no better investment than our kids. I would say there is no better investment than learning how to truly help our kids. The CSCH aims to figure out which investments are wise to make to truly help kids.
Fun Fact
Raissian is from Texas and is a Longhorn fan. She also loves square dancing and has an early morning gym addiction.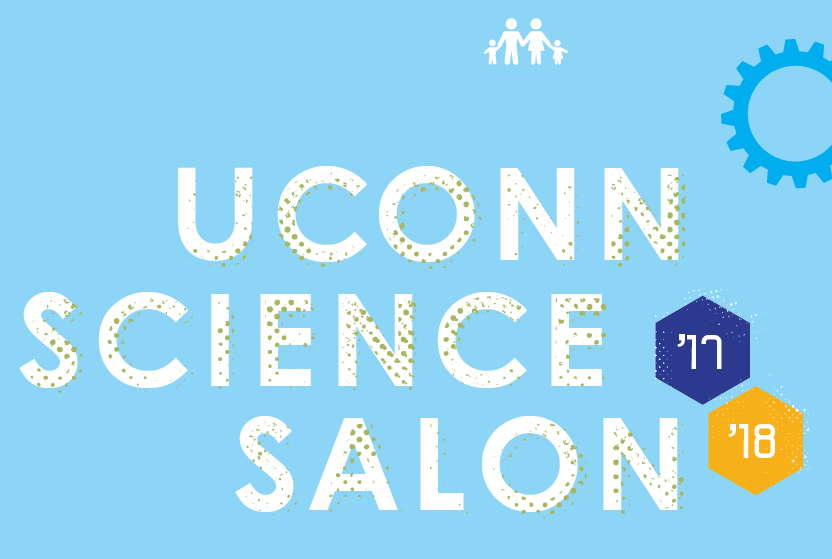 UConn Science Salon Will Feature Work of CSCH
The first UConn Science Salon of the 2018 series will take place on Thursday, November 9, from 6:00 p.m. to 8:30 p.m. at the Lyceum in Hartford (Directions). We hope you'll join us for drinks, networking, and exciting discussion about How Schools Succeed by Nurturing the Whole Child. CSCH Co-director Sandy Chafouleas and Steering Committee member Lindsay DiStefano will be panelists. Register here.
Moderator: Desi D. Nesmith

Chief School Turnaround Officer, Connecticut Department of Education
Althea M. Brooks

Executive Director, Bridge to Success Community Partnership, Waterbury, CT
Sandy Chafouleas

Board of Trustees Distinguished Professor, Department of Education Psychology, Neag School of Education, UConn 
Lindsay DiStefano
Associate Professor, Department of Kinesiology, College of Agriculture, Health and Natural Resources, UConn 
We look forward to seeing you there!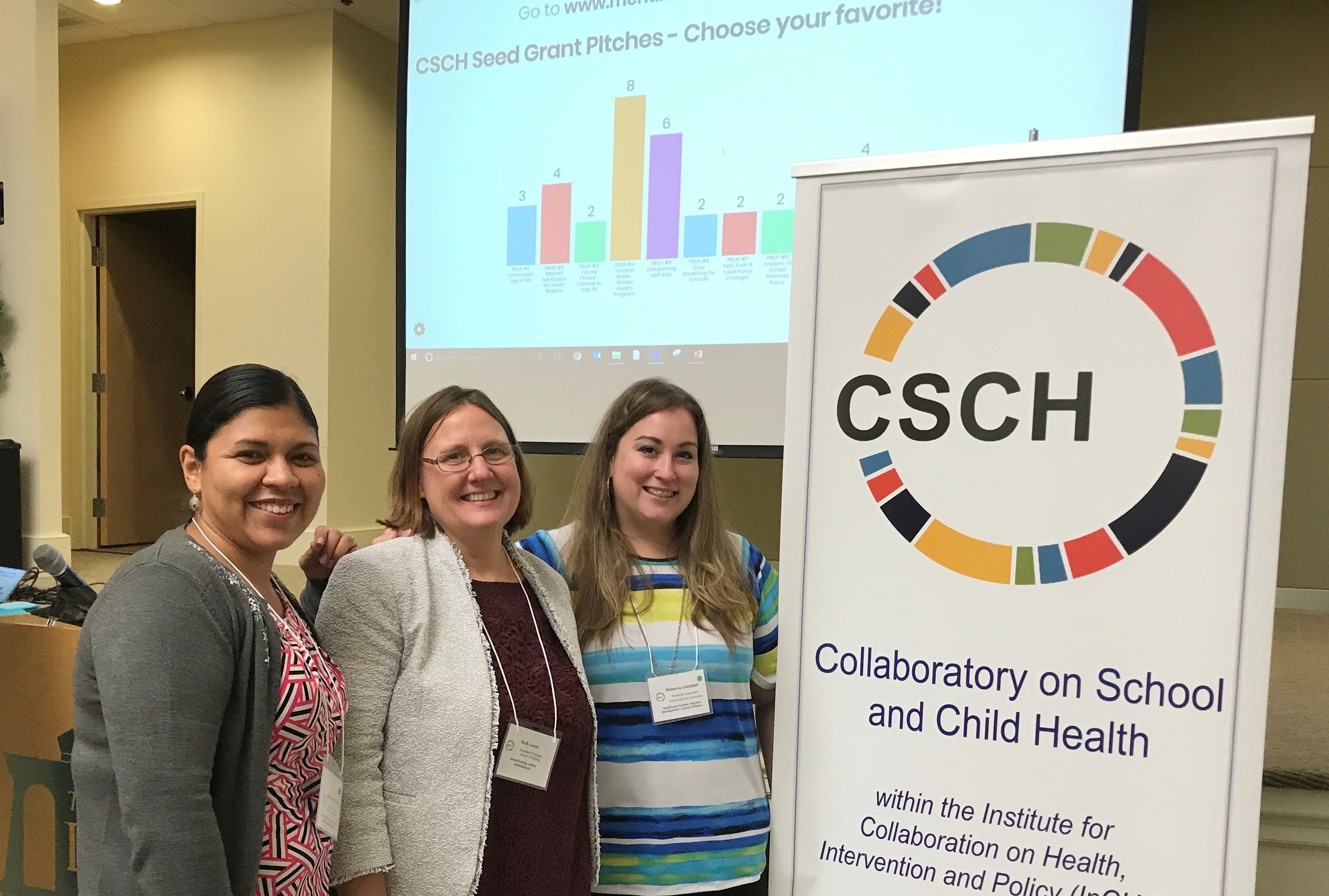 First CSCH Encore Conference
On September 18, 2017, the UConn Collaboratory on School and Child Health held its first annual Encore Conference. The Encore conference provided an opportunity for participants to learn about work related to school and/or child health that CSCH affiliates had presented previously at external conferences. It included a poster "encore" session (sharing work already presented in another setting) and active networking.
The conference was open to all people that were CSCH affiliates (faculty, postdocs, students, community partners) and reflected the truly multidisciplinary nature of the Collaboratory, with affiliates in attendance from six different UConn schools and colleges, 17 different UConn departments, two UConn Centers, and five community organizations/schools. Following a welcome from CSCH Steering Committee member Jennifer McGarry, affiliates were given the opportunity to peruse posters, network, and find collaborators for those interested in making seed grant pitches. Participants then reconvened to hear 12 different groups of people make 3-minute pitches for a CSCH seed grant competition. Using an online voting tool, participants then voted for the favorite pitches. The top five winners will move on to stage 2 and were:
1. Drs. Rebecca A. Campbell (Curriculum and Instruction), Ruth Lucas (Nursing), Miriam Valdovinos (Social Work)
Pitch: Migrant Advocates Broker Healthcare Access: Breastfeeding and Domestic Violence Implications?
2. Drs. Rory McGloin (Communication, UConn) and Jaci Van Heest (Kinesiology, UConn)
Pitch: Gearing up! Using Exergaming to Impact Health in Overweight Children
3. Dr Carolyn Lin (Communication), Dr. Valerie Duffy (Allied Health Sciences), and Sue Peters (Director of School Health Center for New Haven Public Schools)
Pitch: Clinical and mobile-technology engagement to improve student well-being and attendance
4. Dr. Lisa Sanetti (Educational Psychology)
Pitch: Piloting the Healthy Workplace Participatory Program to address Educator Stress
5. Students Frank Amaefuna and Samuel Schick (Physiology and Neurobiology)
Pitch: Concussion App in High School
Final stage 2 winners will be announced in November 2017.
Steering Committee Member Profile: Carol Polifroni
Background
Carol Polifroni is a registered nurse, Professor, and Dean of the UConn School of Nursing, whose research and scholarship focuses primarily on health policy and transition to care for nurses in particular. She is also Director of the UConn Office of Public Engagement. As part of that dual role she has been involved in the Greater Hartford School System, and the Academy of Nursing and Health Sciences in particular, for over fifteen years working with inner city youth preparing them for careers in healthcare, focusing on diversity.
Involvement with CSCH
The UConn Collaboratory on School and Child Health was born out of conversations between Polifroni and CSCH Co-Director Sandra Chafouleas. "It was really the notion of "nobody is looking at the entire system'" that led to their collaboration, says Polifroni. When the CDC and ASCD released the Whole School, Whole Community, Whole Child (WSCC) model, Polifroni understood that it corresponded to how the Office of Public Engagement wanted to look at systems. The model helped researchers and practitioners to look at issues through a holistic lens of coordination and with an appreciation of the complexity of the connectedness between the ten components of the model.
The "model looks at all the interactions, all the connectedness between [the school, the community and the child] and so it's a natural connection with my role of being a nurse and then also as my role as Director of the Office of Public Engagement," she says.
Polifroni urges anyone interested in community, school, or child health, to consider joining CSCH because of the coordination between the three components. "It's a broad umbrella…if you're interested in schools, communities, or children, the Collaboratory is a natural place for you."
Fun Fact
When she is not working and if the sun is shining, you will find Dr. Polifroni at the beach.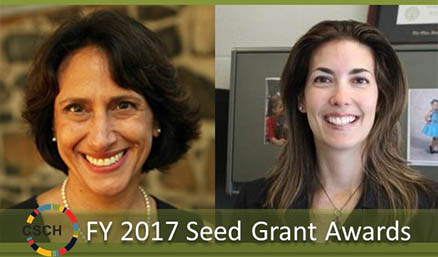 Announcement of CSCH Grant Awardees
CSCH is pleased to announce and congratulate the two awardees of our FY2017 seed grant competition. These grants provide funds to investigators to support projects that align with the vision of CSCH to promote an integrated approach to health and learning through collaborations across the components within the Whole School, Whole Community, Whole Child (WSCC) model. They are intended for projects that can lead to innovative external grant applications. Eligible applicants are InCHIP members, with CSCH affiliation. Drs. Amy Mobley and Marlene Schwartz are the recipients of the $10,000 grants.
Dr. Amy Mobley, an Assistant Professor in the Department of Nutritional Sciences, and her co-investigators are studying the impact of local foods on elementary school students' nutrition behaviors. The first phase of the project will determine the salient reasons that may motivate elementary school students' to choose to eat local foods in their school. The second phase of the project will involve evaluating a local food procurement intervention on students' nutrition health behaviors in low socioeconomic schools in Connecticut.
Dr. Marlene Schwartz is Director of the UConn Rudd Center for Food Policy and Obesity and Professor in the Department of Human Development and Family Studies. She will be creating a WSCC Policy Assessment Tool that captures and scores all of the school policies relevant to the WSCC model. In creating this WSCC tool, she will follow the framework she used to create the already existing Wellness School Assessment Tool (www.WellSAT.org) that measures and scores the strength of school district wellness policies.
We wish to thank all of the applicants for their excellent proposals and the review committee members for their substantial contributions to the seed grant competitions.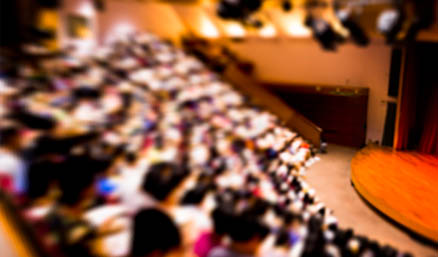 Enhancing Media Presentation Skills in School and Child Health‐Related Topics
CSCH is sponsoring media training for affiliates interested in enhancing skills in effective dissemination and promotion of their work. We are pleased to partner with Drs. Rory McGloin and Stephen Stifano in the Department of Communication, who will lead attendees throughout the fall semester in developing knowledge of effective communication and using skills to produce a TED-style video presentation.
Key topics covered include:
The fundamentals of communication and mastering presentations
Writing, Organizing, and Delivering an Effective Presentation
Integrating multimedia into your presentation
After the fall training process, selected participants will give presentations in the spring of 2018. Check back on our homepage for updates.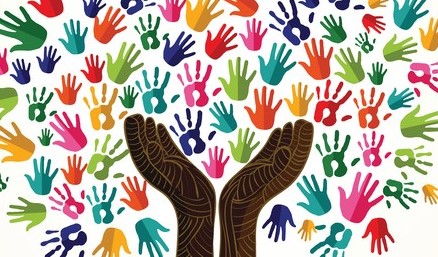 Education, Community and Behavioral Health Leaders Attend Statewide Symposium on Childhood Trauma, Mental Health
On May 24, 2017, CSCH co-sponsored and hosted "Symposium on Trauma-Informed School Mental Health." Approximately 100 school, mental health, and community leaders from across the state gathered at the University of Connecticut campus in Storrs to discuss childhood trauma and the impact it can have on a child's education, as well as possible strategies for responding to children who have experienced trauma or have behavioral health issues.
The event was the result of collaboration between the University of Connecticut Collaboratory on School and Child Health and the Neag School of Education, the Capitol Region Education Council, the CT State Department of Education, the Ana Grace Project, Clifford Beers Clinic, and the Child Health Development Institute. The symposium's main goals were to increase awareness among participants of important issues in childhood trauma, discuss creation of a common framework for addressing trauma, violence and mental health needs among children, and to stimulate the development of a trauma-informed school mental health plan.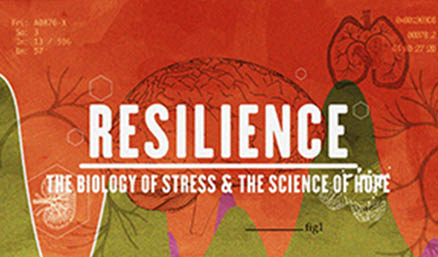 CSCH Resilience Screening
November 16, 2016
CSCH, in collaboration with the Neag School of Education, hosted a free screening of the documentary film Resilience: The Biology of Stress & the Science of Hope. Additional sponsors included UConn's Office of Public Engagement, InCHIP, Achieve Hartford!, and the Clifford Beers Clinic.
The documentary film chronicles the work done by researchers in terms of demonstrating both the prevalence of adverse childhood experiences (ACES) and their correlation with major health problems in adulthood. The film also showcases pediatricians, therapists, and educators who are screening their patients and students for ACES and who are working to provide support and family therapy to students and their families. Following the documentary, CSCH Co-Director Sandra Chafouleas moderated a panel discussion with James Redford of KPJR Films and Director of Resilience; Alice Forrester, from Clifford Beers Clinic in New Haven; and Paul Diego-Holzer, from Achieve Hartford! After some introductory discussion, panelists took questions from the audience of over 200 practitioners, community members, faculty, students and researchers. Click to watch the panel discussion.
July 21, 2016
CSCH is pleased to announce the FY16 Awardees of the InCHIP-Neag School of Education Dual-PI Seed Grants for Collaborative Research in School and Child Health.
The purpose of this competition was to provide funds to dual-PI teams to support new research initiatives and pilot work that would lead to innovative external grant applications focused on school and child health. Each winning dual-PI team will receive $15,000 in funding to conduct their pilot research.
Funding will be awarded to:
Jaci VanHeest (Department of Educational Psychology) and Rory McGloin (Department of Communication) for their proposal, "Examining the Effects of a Novel Exergaming Experience in Middle-School Youth"
Jennifer McGarry (Department of Educational Leadership) and Lindsay DiStefano (Department of Kinesiology) for their proposal, "Effectiveness of Brain Breaks to Improve Physical Literacy"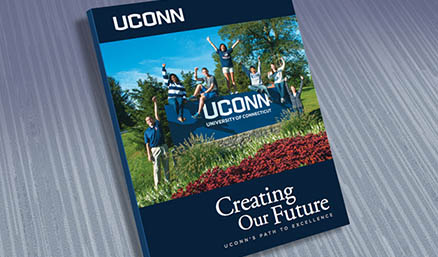 CSCH Receives 3-year UConn Academic Vision Grant
July 13, 2016
In 2013, UConn launched a comprehensive process to develop a new academic vision and identify initiatives that will enable the University to enhance excellence in research and education. One of the priority areas identified in that process was health and wellness. CSCH is pleased to announce that is has received a 3-year Academic Vision grant as part of the UConn Academic Plan.